Organizational Structure of FILKOM Quality Assurance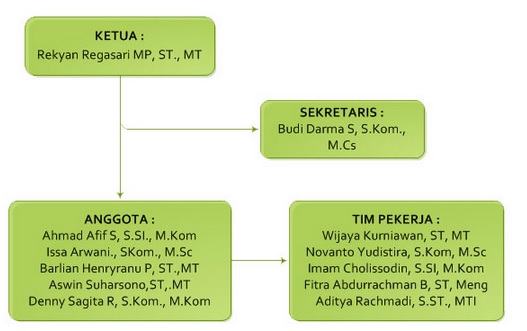 Main task of Quality Assurance is to conduct internal academic quality assurance to reach several purposes below :
Adherence to academic policy, academic standards, academic regulations and academic quality manual.
Certainty that every student has a learning experience in accordance with the specifications of the study program.
Certainty that the graduates have competency in accordance with

the specifications of the study program.

Curriculum flexibility to accommodate the interests of each student to take any courses across departments / faculties.
Relevance of education and research programs with the demands of society, corporation and stakeholder.
Implementation of Tri Dharma University to become an agent of change.